I not only write blogs, but I read 'em too! I have been really behind in my reading the past several weeks because my stress level was extremely high. When my stress level is extremely high, I tend to shut down. Instead of relaxing on the couch with my laptop before bed time and reading my favorite blogs, I was just falling asleep...because if I am asleep, I do not have have to think about the things upsetting me.
Is this unhealthy? Yes. I know it is. Have I dealt with it? Yes. I am fine now. I was in a low place, but I am out of it now and feeling good. When I got back to reading, I realized how much reading my favorite blogs uplifted me. Certain blogs can make me laugh and cry -- inspiring me all the while.
That being said, I would like to recommend some of my favorite blogs to read. A lot of them have to do with weight loss, but that is what inspires me nowadays. So, anyway, check some of these awesome ladies out...
This is Jacquelyn. I love her blog. She blogs about more than weight loss. I actually really enjoy her fashion posts. I like them because she puts together fantastic looks, but her pieces are from stores that I can afford. Several of her items come from Target, for Pete's sake! She has given me more reasons for shopping at Target, and for that, I thank her...my husband on the other hand...
No, but seriously, her posts are fun, insightful, and genuine. At the risk of sounding stalkerish, she feels likes a friend. Maybe it is because of her honest posts, or maybe because she actually replies to my comments. Either way, she is worth following!
I also really enjoy Jen's blog. This awesome chick has lost over 100 pounds...the old fashioned way! I enjoy her posts because not only are the helpful and entertaining, but I can also identify with them 99.9% of the time. Sometimes it honestly freaks me out a bit, because it feels like her posts come directly from my thoughts. She is inspirational, funny, and just darned helpful. Check out some of her recipes and workout tutorials sometime! She's great!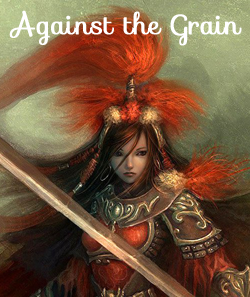 Gwen is also great! She is actually a really cool mentor who has given me a lot of honest advice in reference to nutrition and otherwise. I love her blog because whether I like it or not (and I most usually like it), I learn from her. She has some incredible insights and includes some fantastic references for eating clean and just taking care of yourself in general. Visit Gwen, you will not be sorry!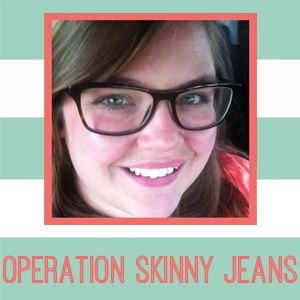 I am also a big fan of Jess at Operation Skinny Jeans. She has lost over 50 pounds and is looking great! One thing I really like about Jess is her honesty. She is just as honest about her struggles as she is her successes. I appreciate that. It isn't that I LIKE to read about someone struggling, but it is comforting to know that you are not alone in the world.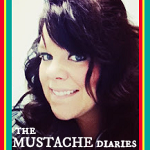 This is Marcy. I also love her honest look at weight loss. I also really enjoy her posts about life, in general. Another cool thing is that she lives in my neck of the woods. It is just nice to read something from a local. She is also funny as heck.
There are many, many more blogs that I follow, but these are the ones I find myself reading on a regular basis. I will feature more every now and then. These ladies did not sponsor me or ask me to feature them. I just felt compelled, because whether they know it or not, they keep me going and inspired. Do yourself a favor and check these ladies out! I am so glad I did.